Social
Tenant Health & Wellbeing Measure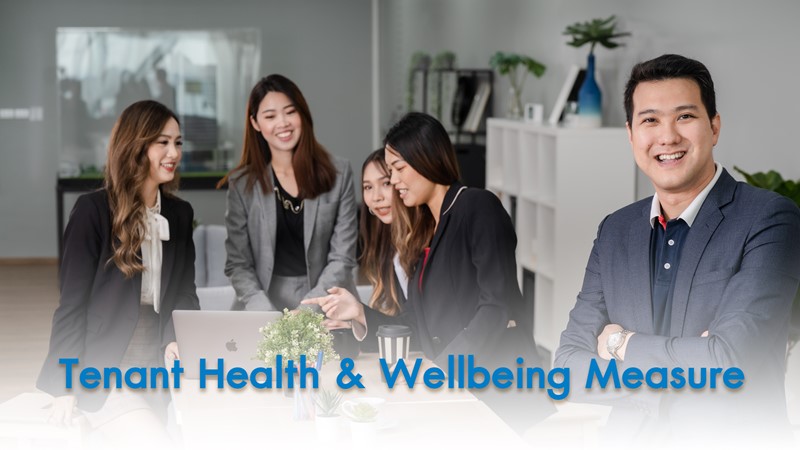 WHA Group is determined to create projects with the highest satisfaction for the customers, and also demonstrate a strong dedication to environmental and societal consideration. Furthermore, WHA Group also takes into consideration the individuals who reside within the company's projects or buildings. This includes individuals who work or perform tasks within facilities such as warehouses, office buildings, and industrial estates developed by WHA Group. The aim is to provide these individuals with convenience, comfort, and a high quality of life, along with good health and well-being. Additionally, it is essential to ensure that there are no environmental impacts or pollutants occurring within the projects or buildings of WHA Group that could adversely affect the health of the users. Therefore, WHA Group has established measures and guidelines for the design and construction of various projects and structures. These measures aim to achieve a balance between maximizing the maximum economic benefits derived from clients' business operations and promoting a high quality of life for users. This initiative is aimed at establishing sustainable outcomes for all stakeholders. WHA Group has implemented measures and operational plans for each project as follows:
Green Building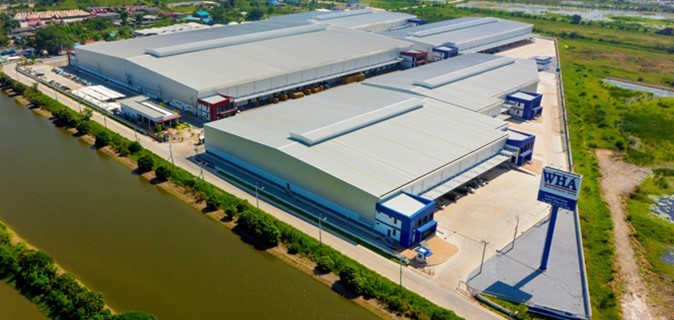 WHA Group is committed to policy in designing and constructing warehouses with a strong emphasis on environmental sustainability. One notable approach is the adoption of precast systems during the construction process. This practice effectively mitigates environmental issues such as waste accumulation, noise pollution, dust, and traffic congestion at the construction site. Additionally, WHA Group adheres to the Leadership in Energy and Environmental Design (LEED) standard when designing the building, ensuring alignment with recognized environmental benchmarks. Furthermore, WHA Group places significant importance on the well-being of warehouse users, especially those working within the facility. This includes promoting good health, maintaining hygiene standards, and ensuring the overall comfort of individuals within the building. WHA Group has implemented a range of measures and design features to enhance the quality of its facilities. For instance, indoor air quality has been optimized through the implementation of an efficient air circulation system in accordance with ASHRAE standards. The control of temperature, humidity, and the HVAC system has been carefully managed using efficient building materials to prevent excessive heat. Moreover, a priority has been placed on utilizing energy-efficient building materials to counteract heat, thereby ensuring a comfortable environment for occupants. To address specific concerns, low-emissivity (low-e) glass has been employed to minimize UV radiation, and the Metal Sheet Type has been replaced with Colorbond to enhance cooling. To tackle dust-related issues, a fresh air filling system has been incorporated. Natural light channels have been strategically installed, complemented by ample LED lighting throughout the building to meet standardized lighting requirements. Entrance and exit zones have been equipped with dust-trapping mats, while the use of Low-voc paints further promotes a healthier indoor environment by containing fewer volatile organic compounds, which are non-toxic to occupants and contribute to improved indoor air quality. Moreover, a comprehensive approach to resource utilization has been taken into consideration. This includes the incorporation of water-saving sanitary ware, the installation of a solar system, and the implementation of an electrical system equipped with a building energy monitoring system. This monitoring system facilitates a detailed assessment of energy consumption, aligning with global standards for energy efficiency in buildings and enhancing the overall sustainability of the establishment. Moreover, our warehouses are 100% designed to support generating energy on-site, especially the structure to support solar rooftop.
Office Solutions
Presenting WHA Tower, a recently launched premium business complex available for rent. Situated along Bangna-Trad Road, WHA Tower serves as the gateway to the Eastern Economic Corridor (EEC) while also being in close proximity to central Bangkok, Suvarnabhumi Airport, bustling commercial hubs, international schools, and universities. The convenience of public transportation systems, reachable within a mere 10-minute walk, further enhances its strategic location. This advantageous positioning ensures easy accessibility to public transportation, facilitating seamless travel. Additionally, with swift connections to the Outer Ring Road, Bangkok-Chonburi Motorway, and other vital arterial routes, both staff and clients benefit from straightforward access via direct routes and public transit.

WHA Group adheres to a policy of designing and constructing office buildings that are environmentally friendly. This encompasses blending natural elements seamlessly with modern architecture, resulting in aesthetically pleasing designs. WHA Tower is an airy work area with a height of 2.9 meters from floor to ceiling and is equipped with three-layers of large glass that can allow natural light into the office to enhance the workspace ambiance and it is an efficient glass that can prevent heat by 70%, which aids in reducing the dependency on air conditioning and electricity usage.
The installation of LED light bulbs contributes to a remarkable 50% reduction in electricity consumption. Additionally, the utilization of a chilled water air conditioning system guarantees both the comfort of occupants and energy savings, promoting thermal comfort. This comprehensive approach extends to providing comprehensive conveniences, including retail shops and restaurants that cater to the needs of employees and tenants. The commitment to sustainability is also evident in the design of green spaces both indoors and outdoors. Rooftop gardens and sky gardens accessible to the residents enhance the connection to the environment, complemented by the incorporation of water features. These design elements aim to bridge the gap between occupants and nature, fostering a sense of harmony with the surroundings and connection to environment.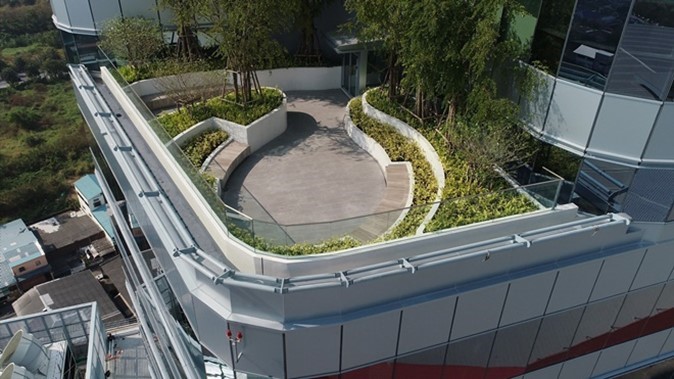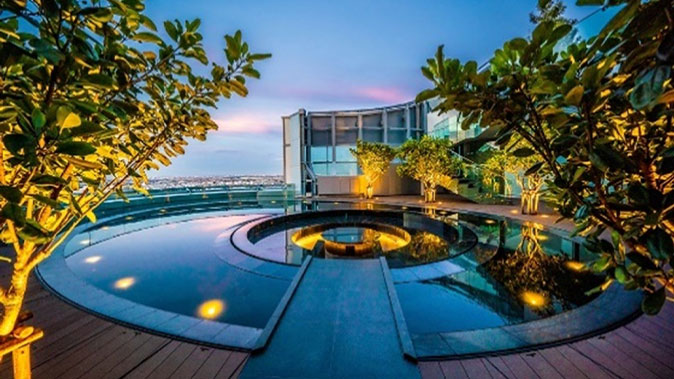 Furthermore, WHA Tower prioritizes convenience by providing shuttle services to the nearby public transportation systems, including the BTS Skytrain, as well as access to adjacent shopping centers, catering to the needs of employees and tenants. This approach contributes to energy conservation and reduces greenhouse gas emissions, aligning with sustainable practices. WHA Tower demonstrates a commitment to inclusivity by addressing the needs of various user groups, including individuals with disabilities and vulnerable populations. This is achieved through the integration of universal design principles to accommodate diverse needs. Examples include wheelchair-accessible ramps for building entry and dedicated restrooms for individuals with disabilities.
The flexible work environment of WHA Tower is designed to encourage creative thinking and follows the Work Life Solutions framework. The layout promotes movement within the building, featuring staircases that encourage inter-floor walking, reducing reliance on elevators and encouraging physical activity among occupants while conserving energy. In addition to the physical design aspects, WHA Tower supports holistic well-being, including both physical and mental health. Various activities are encouraged to enhance overall health, such as YOGA class, fostering a positive and balanced lifestyle.
WHA Tower building also considers the quality of life, health, and occupational well-being of employees and tenants by the installation of touchless access control systems, temperature detection systems for individuals entering the building, as well as state-of-the-art security measures including high-standard security devices and surveillance systems that operate 24/7. These security features encompass fire detection systems, license plate recognition systems for vehicle access, and continuous CCTV monitoring. Furthermore, WHA Tower employs quality control measures for factors such as air quality and lighting to ensure they meet continuous standard requirements. The design also focuses on maintaining acoustic comfort by ensuring that the building's system components adhere to established noise standards, preventing sound disturbances that could affect occupants. This approach aims to provide tenants and users to influence cognitive and emotional well-being through a variety of prevention and treatment effort.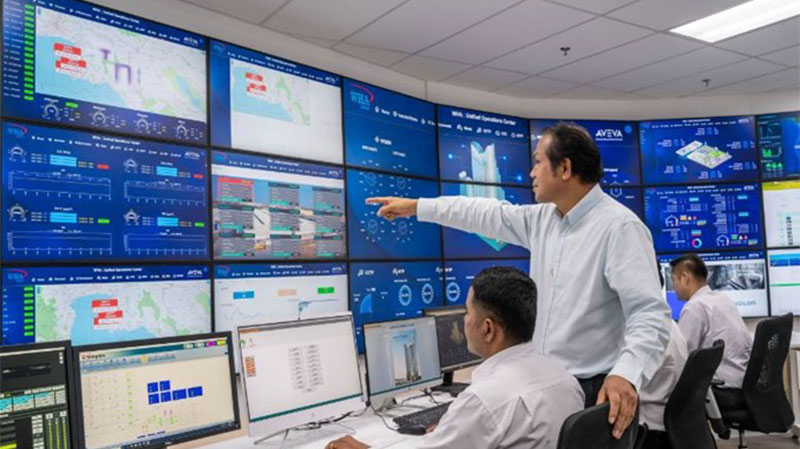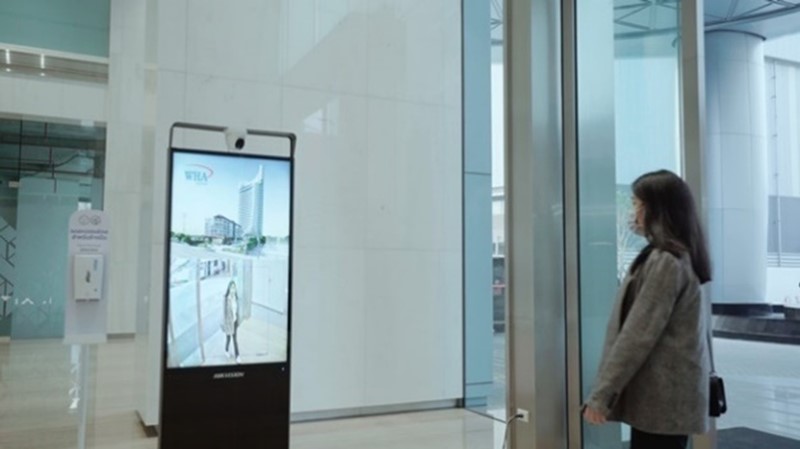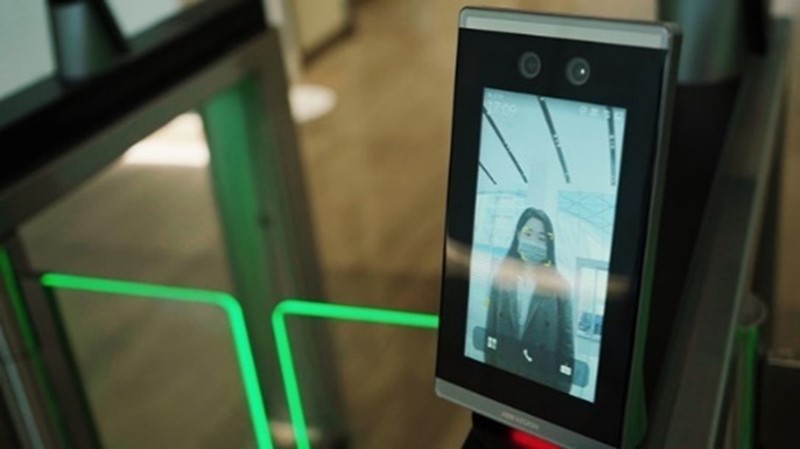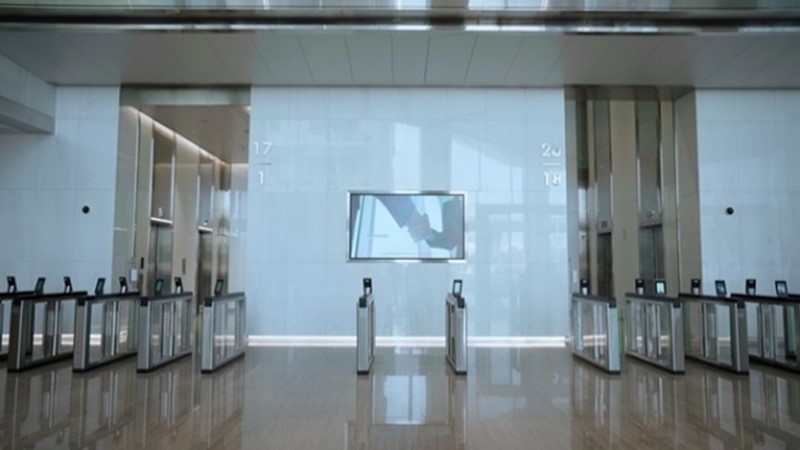 Smart Eco-Industrial Estates
Smart Eco-Industrial Estates WHA Group is dedicated to developing eco-industrial estates with a strong emphasis on both environmental sustainability and social responsibility. This dedication is rooted in the recognition that a significant number of individuals are interconnected with the company's industrial estates. This encompasses not only those employed within the factory premises but also pedestrians and nearby residential communities. In light of this interconnectedness, the company has devised projects and implemented measures to comprehensively uphold and monitor environmental quality, safety, and occupational health. This comprehensive approach is aimed at elevating the quality of life and living conditions for all stakeholders, thereby fostering a superior standard of living. In summary, the primary areas of their endeavor encompass: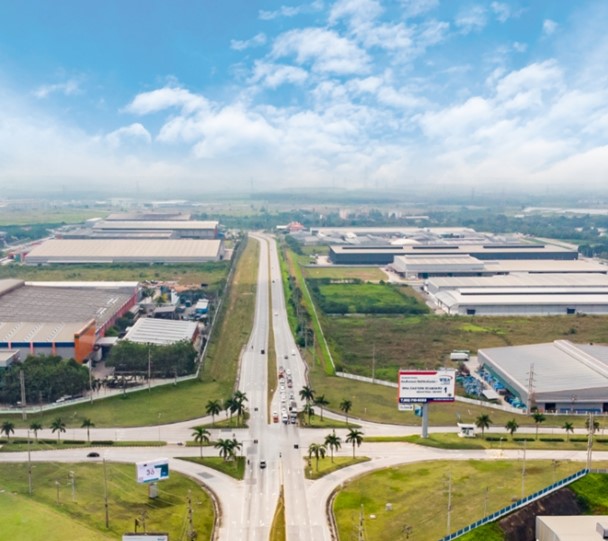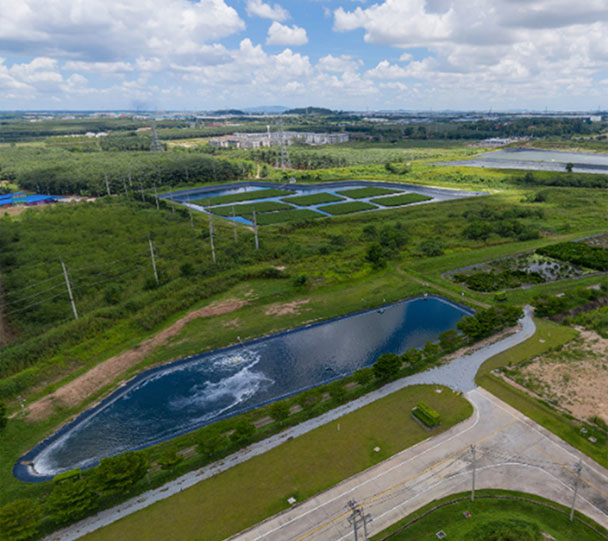 Eco-Industrial Estates (Biophilic design):
WHA Group has designed the industrial estates that seamlessly integrates the environment within the area. As part of this design, green spaces have been designated within the industrial estates. These green spaces offer benefits to both those within the industrial estates and the surrounding community. They provide occupants with access to green areas that can be utilized for various purposes, while also serving as a means to enhance environmental quality for the benefit of the surrounding residents.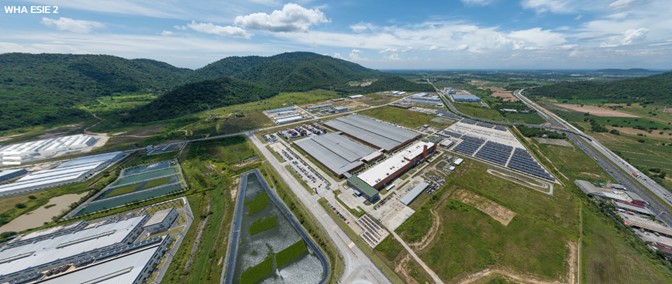 Air Quality Control:
WHA Group conducts regular air quality monitoring in the vicinity of its industrial estate and surrounding communities. The measurements include Total Suspended Particulates (TSP), Particulate Matter with a diameter not exceeding 10 microns (PM10), Particulate Matter with a diameter not exceeding 2.5 microns (PM2.5), Nitrogen Oxides (NOx), and Sulfur Dioxide (SO2). These monitoring activities are conducted at least twice a year within a radius of 5 kilometers from the industrial estate, both within the industrial park and in the nearby community areas. In addition to the regular monitoring, WHA Group has established an automated Air Quality Monitoring Station (AQMS) that continuously monitors air quality and meteorological data in the industrial estate. The AQMS provides real-time data and sends the results to the Environmental Monitoring and Control Center (EMCC), which serves as an environmental surveillance and control center. The collected air quality data mentioned above is reported to relevant government agencies such as the Ministry of Natural Resources and Environment, the Industrial Estate Authority of Thailand, and the Office of Natural Resources and Environmental Policy and Planning. These reports are part of the Environmental Impact Assessment (EIA) Monitoring Report, which is submitted twice a year. In 2022, WHA Group has successfully achieved the targets set in the Environmental Impact Assessment (EIA) evaluation. The air quality indicators in the general atmosphere are within the specified standards.
Utilities and Water Solutions: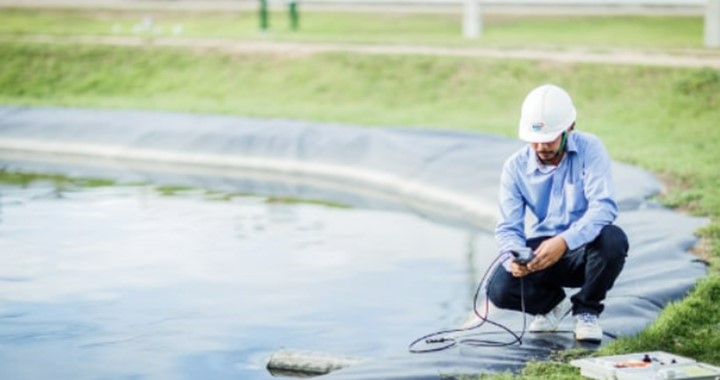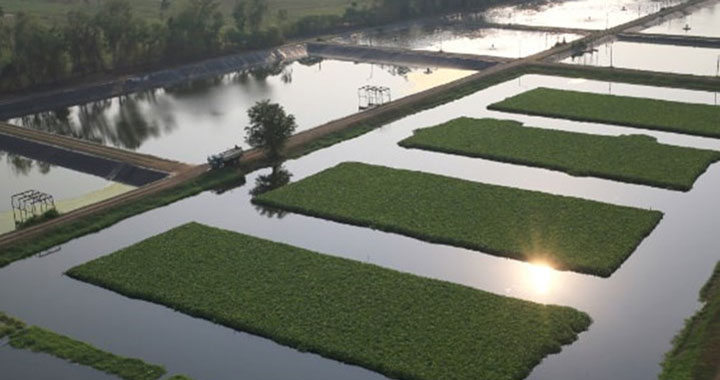 WHA Group is actively involved in the utilities sector through its subsidiary, WHA Utilities and Power Public Company Limited. This subsidiary primarily operates within the utility realm, catering to manufacturers and operators situated in industrial estates and industrial lands. The core offerings of the company encompass a range of products and services including raw water procurement and distribution, production and distribution of industrial water, and comprehensive wastewater treatment solutions.
Raw Water Supply:

WHAUP procures and distributes raw water to factories in the WHA's industrial estates. Major customers for this product include customers from petrochemical industry, independent power producer (IPP) and steel industry etc.

Industrial Water Supply: This involves providing production and distribution services of water for industries, specifically targeting industrial factory operators. It can be categorized into four main types, which are:

Process Water: Process water is industrial water that has undergone the processes of sedimentation, filtration and chlorination for disinfection. The final product is used in the production process in industrial plants in general. The core customers include the automotive industry (e.g., automotive assembly plants and auto part manufacturing plants), food industry and electronics industry.
Clarified Water: This refers to water that has undergone processes such as sedimentation, filtration, and chlorine addition to eliminate impurities and kill bacteria (in quantities and concentrations lower than those used in the production process water). The chlorine content is nearly depleted before delivering the Clarified Water to customers. This product effectively addresses the needs of heavy-industry customers, specifically in sectors such as petrochemicals. This is because chlorine, if present, could potentially corrode the machinery of customers within these industrial sectors.
Premium Clarified Water (PCW): PCW is the clarified water produced using the membrane technology (Reverse Osmosis) and has higher quality compared to the clarified water. To produced through high-quality membrane technology mainly distributed to customers in the power plant group. In 2022, this is first year that WHAUP has launched this type of water service at Eastern Seaboard Industrial Estate (Rayong).
Demineralized Water: Demineralized water is the highly purified water that most of essential minerals are removed. It is used in some industry such as Power plant, Petrochemical, Electronics etc.

Wastewater Treatment

WHAUP provides wastewater treatment and management services to manufacturers located in WHA's Industrial Estates across Thailand. We ensure that used water is treated in accordance with applicable standards imposed by the Thai Ministry of Industry before being discharged into the central wastewater treatment of each industrial estate.