Thailand's Leader of Logistic Facilities - Factory & Warehouse for Rent
WHA GROUP
Your Ultimate Solution Partner
WHA Logistics Project Portfolio
We offer a "Total Solution Package" that includes customized site selection, world-class design and high quality construction to optimize the long-term logistics costs of local and international customers. Currently, WHA group manages approximately two million square meters of Warehouses, Built-to-Suit Facilities & Warehouses, Ready Built Factories and Logistics Parks which are available for rent.
12
Built-to-suit Factories and Warehouses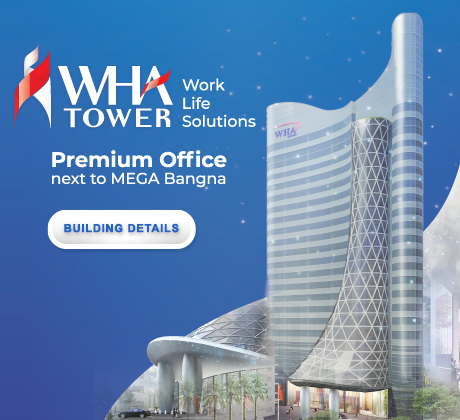 Our Locations
With over 50 strategic locations, the WHA Group is Thailand's leading developer of fully integrated logistics, industrial estates, power and utilities and digital services.
View Map
Investor Corner
We have a clear vision of where we want to go and what we want to be recognized as – leaders in our sector with the highest safety standards, reliability and efficiency to deliver top-notch performance, respect for the environment and engagement with surrounding communities. With the support of our customers, partners, stakeholders and employees, the WHA Group is committed to building a brighter future for us all.
SET: WHA
Updated: 27/11/20 | 16:36:14
Last Done


3.22 THB

Change(%) : +0.16 (5.23%)
Volume(Share) : 295,031,400