Befitting Your Business
Renting the Right Premises to Achieve Your Business Goals for Professional Success
OFFICES OVERVIEW
WHA TOWER
SJ INFINITE I
@PREMIUM
WHA BANGNA
WHA KW
TusPark WHA
WHA Office Solutions, part of WHA Group,
offers prime rental options in Bangkok and Samut Prakan
in Thailand to businesses seeking office workspaces.
6 Addresses
High-Quality and Diverse Options
Over 100,000
SQ.M.
of Flexible Office Space for Rent
Prime
Locations
across Bangkok and Samut Prakan, Thailand
Helping You Achieve Your Business Goals
Whether you are an established corporation looking for a high-end premium address with full facilities through to an emerging start-up setting up your first base, WHA Office Solutions has plenty of suitable properties.
Brand new builds, located only moments away from public transport and major road links. Other offices are located strategically in well-established areas of central Bangkok and Samut Prakan, in commercial hubs with easy access to
International Airport
Public Transport
Major Road Links
Commercial Hubs
Running a business today requires us all to be flexible and adaptable – the key offerings included into our service. Flexible in office space requirements to suit different types of organizations, with rental flexibility on short-term and long-term leases. We adapt to changing circumstances – and so can our office suites, which can be built-to-suit and tailored to your business needs. WHA Office Solutions works with your organization to achieve and create the right space. So you can carry on with business.
WHA Office Solutions works with your organization to achieve and create the right space. So you can carry on with business.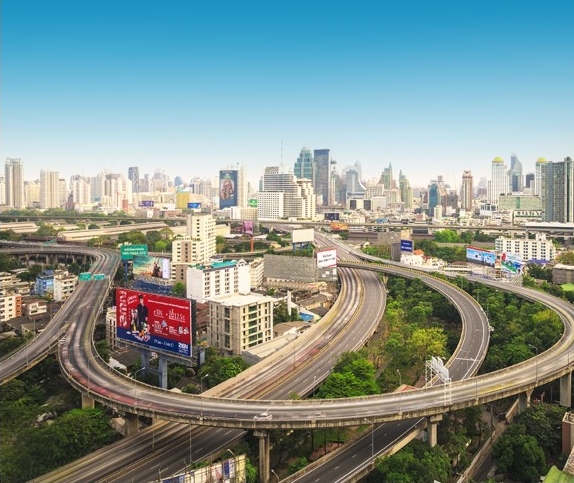 WHA Office Solutions Features:
Rental Flexibility of Short-term Rent
Rental Flexibility
of Short-term Rent with Private Offices
Extensive Experience in Developing
Variety of Property
and Managing a Wide Variety of Property Types
Location Coverage in Bangkok: Right in the CBD
and Downtown, North Bangkok CBD,
BTS Skytrain
MRT
Steps from BTS Skytrain and MRT Public Transport Systems and Key Arterial Roads
Choice in Range of Sizes and Types to
Fit Different Business
Co-Working Spaces
From Corporate Office to Co-Working Spaces and Shared Facilities for Startups
100,000 SQ.M.
Total Space Across 6 Projects
Best Security and Safety Features:
Security and Safety
All of Our Properties are Well-Secured with
Security Staff and CCTV Monitoring.
Innovation and Technology
Technology
to Create a Smart Workplace
Built-to-Suit Offices, Designed Specifically for Your Company: Multinational Corporations
Built-to-Suit Offices
SME, Academic Institutions, Startups, International Investors, and More
Location Coverage in Samut Prakan:
Bangna-Trad KM.7
Gateway to EEC
and Theparak Road in South-East Greater
Bangkok Right Location for Manufacturing Companies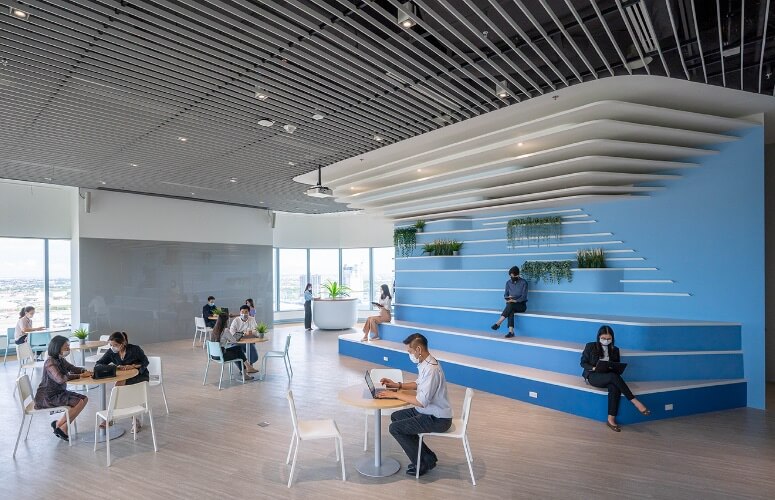 Private Function and Green Spaces
Award-Winning
and Reputable
Premium Surveillance and CCTV
Smart
Workplaces
for Access Control Systems
Step into each WHA Office Solutions property to experience the warm and welcoming spaces and attention to detail. Thoughtfully designed, often with private green spaces and full meeting and multi-purpose function facilities. The right settings for you to concentrate on business.
Meeting the Evolving Demands for the Modern Workplace
Let us assist you to understand your needs and provide options on suitable commercial spaces for lease. Part of WHA Group, Thailand's leader in fully integrated logistics and industrial facilities, WHA Office Solutions are backed by extensive development experience, professional liaison and management services.
With commercial suites for small start-ups through to multiple full floors in a high-rise, your organization will find its home among industry peers and an innovative environment primed for productivity and growth.