Unleash the Entrepreneurial at TusPark WHA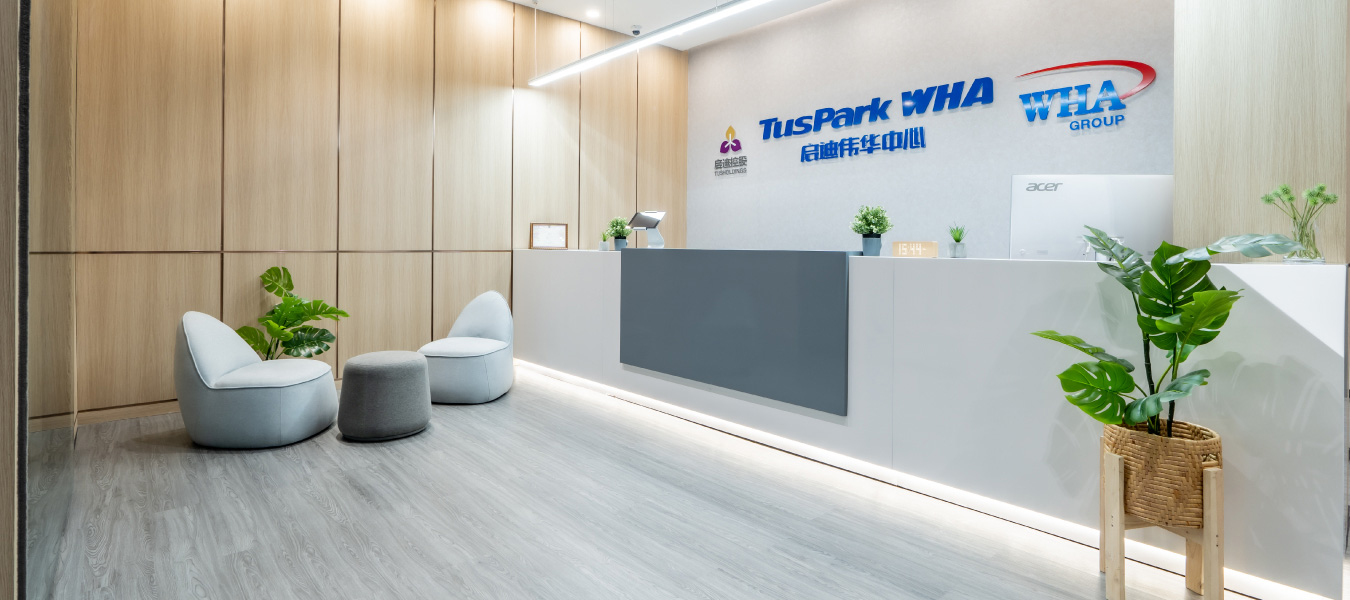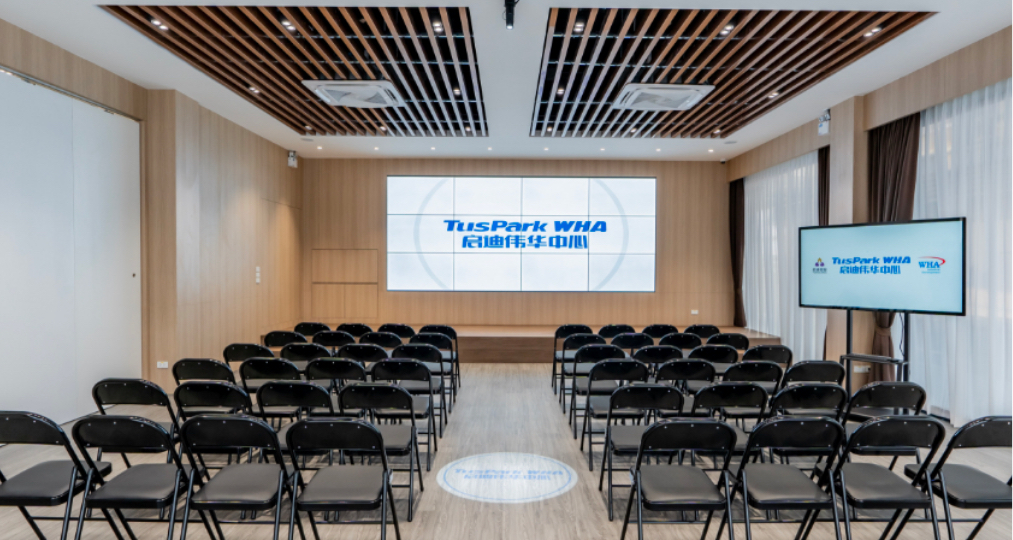 Office Spaces for Lease in Global Innovative Centre in Bangkok
Over 1,000
SQ.M.
of Flexible Office Spaces for Rental
One-Stop
Services
for Business Innovation and Development
Bangkok Hub / Global Reach
at Chulalongkorn University District
TusPark WHA, globally-backed and recently-launched in central Bangkok, welcomes newly-formed and establishing businesses seeking office spaces to rent in a dynamic and conducive environment.
Numerous Transportation Links
A growing hub of creativity, design and innovation, TusPark WHA nurtures the entrepreneurial spirit particularly in science and tech startups to cultivate collaborations and extend imaginations.
This joint project by TusHoldings, China's top ecosystem builder, and WHA Group, Thailand's leader in fully integrated logistics and industrial facilities, embraces early-stage enterprises with big ideas and opportunities to receive support at their one-stop services and tap into their global innovation network.
Located at Block 28 of Chulalongkorn University grounds in Bangkok's downtown Pathum Wan district, TusPark WHA is a short walk from Sam Yan MRT and numerous transport links on Rama IV and Rama VI Roads and the S1 Expressway.

MRT Sam Yan

S1 Expressway

Transport Links on Rama IV & Rama VI
TusPark WHA has been purposely designed to help sci-tech startups get off the ground and soar.
Helping Sci-Tech Startups Emerge and Fly
Test, Turbocharge & Sharpen Your Business Concepts
Be part of the encouraging and energetic atmosphere at TusPark WHA as you enter through its doors. Functional and modern with a streamlined design, the office suites are light, airy and promote focus, productivity and innovative thinking.
With flexible and affordable workplaces for lease, TusPark WHA offers access to shared facilities and opportunities to interact with the like-minded surrounding community. Specialist features such as a showroom / exhibition area and recreational spaces allow you to host events perfect for showcasing your work.
Shared Facilities and Opportunities to Interact with the Like-Minded Surrounding Community
Incubation
Center
Support Services for Growth
Shared
Facilities
Multi-Functional Spaces
Reception
Showroom
Town Hall
Recreational Spaces
Accelerate Your Business into the Highest Gear at TusPark WHA: Dynamic, Compelling and in the Flow.
Amenities Include:
Startup Ecosystem and Innovative Hub for Nurturing New Sci-Tech Enterprises, Backed by Supportive One-Stop Services with Resources
Private and Virtual Offices Available for Lease
Access to Shared Facilities, Meeting and Function Venues and Co-Working Spaces
Hall, Showroom and Exhibition Amenities for Tailored Events and Presentations
Connect with Prospective Industries, Government and Financial Players, with Opportunities to Grow into Larger Targeted Markets
Located on Chulalongkorn University Grounds in Central Bangkok with Easy Access to Transport, Food and Dining Options, Recreation Facilities and Other Educational Institutions