WHA Group Collaborates with CP and Chularat Hospital for CP - WHA - CHG Field Hospital in Samut Prakan to Care for COVID-19 Patients



---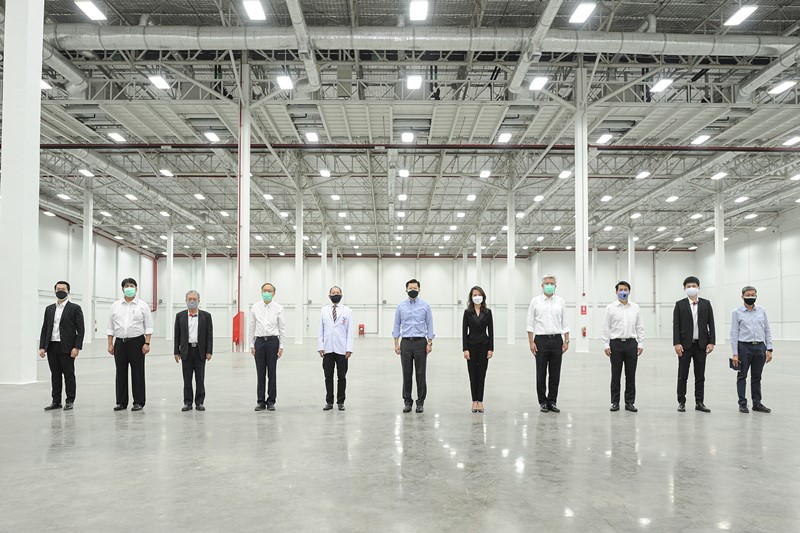 Bangkok, 23 September 2021 – WHA Group, in cooperation with Charoen Pokphand Group and Chularat Hospital, today inaugurated the 600-bed field hospital "CP - WHA - CHG Field Hospital" at WHA Mega Logistics Center (Chonlaharnpichit KM.4), managed by WHA Real Estate Management Co., Ltd. (WHART), in Samut Prakan province. This site will be used for the treatment of COVID-19 patients with mild to moderate symptoms, to control and prevent the spread of the virus. The facility will be divided into different zones; light yellow, dark yellow and orange, depending on the severity of the Covid-19 cases. It will be run 24/7 by highly-trained doctors, nurses and healthcare personnel from Chularat Hospital.
During the opening ceremony, Ms. Jareeporn Jarukornsakul, Chairman and Group Chief Executive Officer, WHA Corporation Public Company Limited, Mr. Supachai Chearavanont, Chief Executive Officer Charoen Pokphand Group and Dr. Kampol Plussin, Company Director, Chairman of Executive Committee and Managing Director, Chularat Hospital, along with other executives from the three companies, were given a tour at the site, located at WHA Mega Logistics Center (Chonlaharnpichit KM.4) in Samut Prakan.
"This field hospital will provide relief to Chularat Hospital's Emergency Department and other units which have reached their full capacity for patients that need special care," said Ms Jareeporn Jarukornsakul. "Today, through the joint efforts of Charoen Pokphand Group, Chularat Hospital, WHA Group and the support of the Samut Prakan Provincial Office, we are pleased to help establish this new facility in the WHA Mega Logistics Center (Chonlaharnpichit KM.4) that will be equipped with patient monitoring systems, CCTV, ventilation systems, intercoms and internet to ensure the comfort and safety of all."
Hospitals are now faced with an acute shortage of beds, as the vaccination rollout is still being implemented, and the spread of new variants is still on the rise. WHA is pleased to help set up the CP - WHA - CHG Field Hospital, occupying a 15,000-square meter area in one of its warehouse buildings, as a measure to help the country curb the pandemic. This is WHA Group's second field hospital in Samut Prakan province, following the opening of the Samut Prakan Ruamjai 5 (WHA) in July.
Building on its commitment to improve the community's health and well-being, WHA Group is pleased to respond to people's urgent health needs.
---