WHA Group's CSR Initiatives Lead to Stronger Communities, Better Lives



---
For many years, WHA Group has been working with different organizations and local offices to engage in community relations that can help build a strong, productive society. As a member of the community, the company dedicates efforts to initiating civic projects to improve the lives of the residents, address issues of relevance to the majority, and allow interaction and communication between employees and the community members.
Education
WHA's CSR program gives importance to education, which is the foundation of improving lives. From the earliest years, children should have access to schools that can gradually provide them with much-needed skills to help them find good jobs in the future.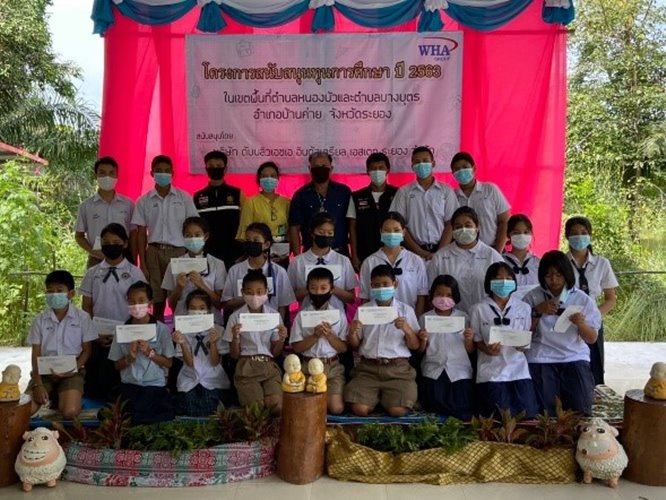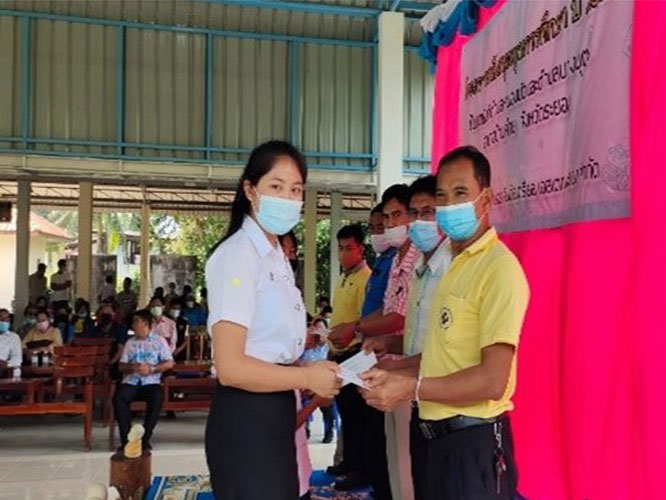 This year, 63 deserving students from Rayong's Ban Khai district were awarded scholarships, under WHA's Scholarship for Community program. WHA also delivered laptops and monitors to Banmablumbit School in Rayong's Ban Bueng District so that children can learn how to use computers at an early age. Ceiling fans were donated to Ban Khaokin School in Sriracha district of Chonburi province, so that schoolchildren can be more comfortable while learning their lessons.
Health
WHA has various programs that help provide adequate healthcare services to different communities. To provide the best service to individuals and families, it is necessary for health facilities and centers to have good staff, equipment and medicines.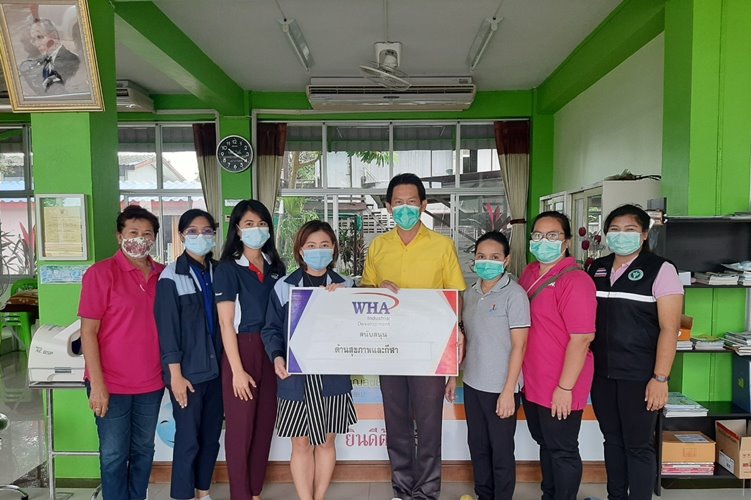 Medical and dental equipment was purchased and delivered to the health centers of Nong Sua Chang and Tha Cham, both located in Nong Yai, Chonburi province, where community members of all ages have access to overall primary health care.
Community assistance
To celebrate National Police Day, food packs were sent to the Bo Win Police Station, Sri Racha, Chonburi Province, to be distributed to underprivileged children in the neighborhood. Financial support was also donated to the Khlong Kiu Police Station in Chonburi, to support community volunteers who help maintain peace and order.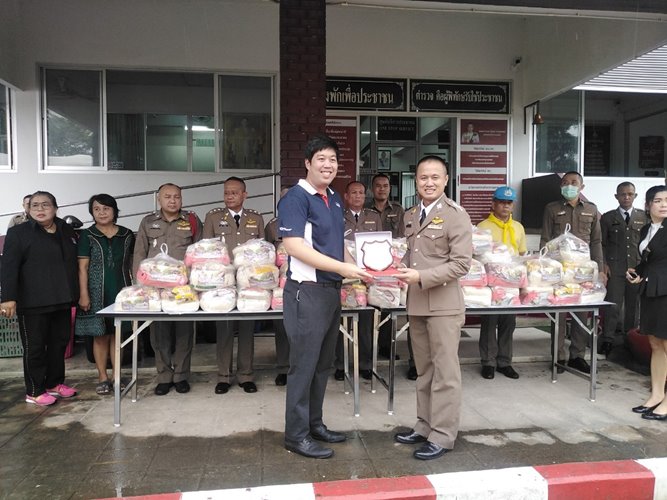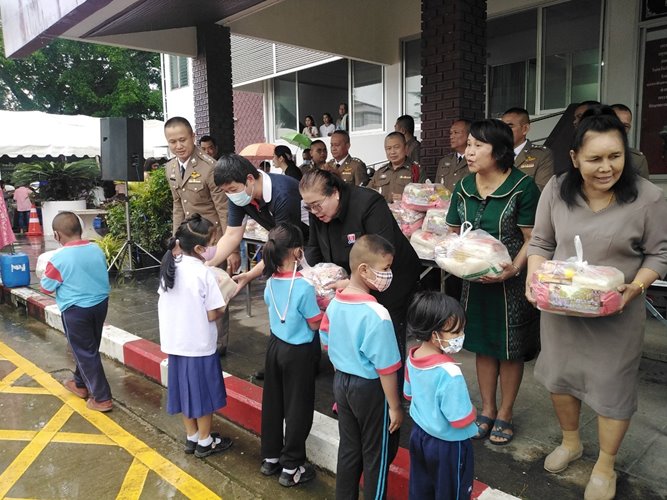 In addition, WHA also gave donations to several temples for the annual Krathin robe-offering ceremony, which is an important part of Buddhist life. The Loy Krathong ceremony in Ban Khai district, Rayong was also sponsored by WHA. This colorful event is an important cultural festival when people pay respect to the Goddess of Water for a year of abundant supply.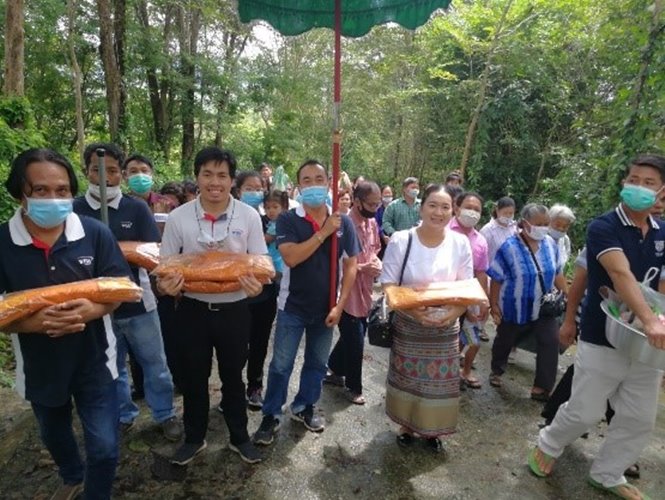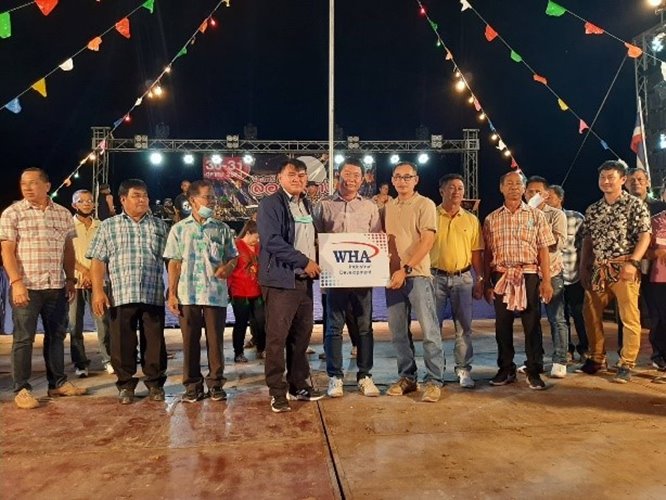 Helping small businesses grow
Kitchen equipment and appliances were purchased for the Tai Kod Community Enterprise Group in Ban Khai district, Rayong, to help local entrepreneurs enhance their production and generate more income from mushroom farming. Moreover, members of a small cottage industry that transforms water hyacinth into woven products such as bags, baskets, hampers, mats, etc. received a multi-level drying cabinet, to make it easier and faster to dry raw materials, without having to worry about the weather conditions.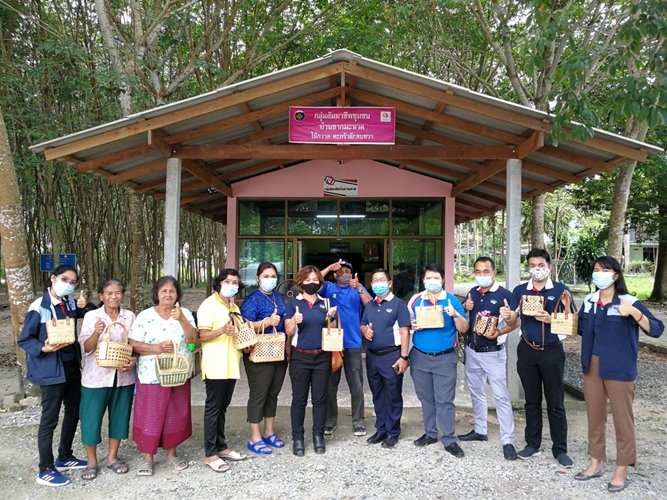 Greener environment
To ensure that community members and visitors profit from a greener environment, WHA participated in a tree-planting activity, and supported the dredging of the Ma Feung canal in Ban Khai district, Rayong. Sunn hemp and sunflowers were planted to make the roads look clean and beautiful. These beautiful yellow flowers are also shelter for birds and butterflies.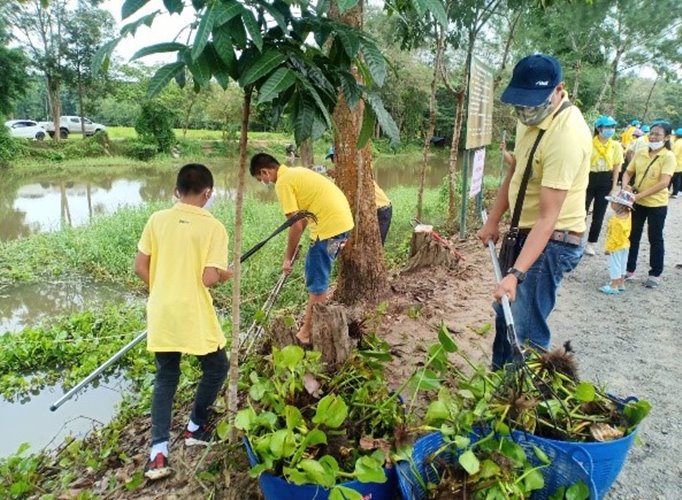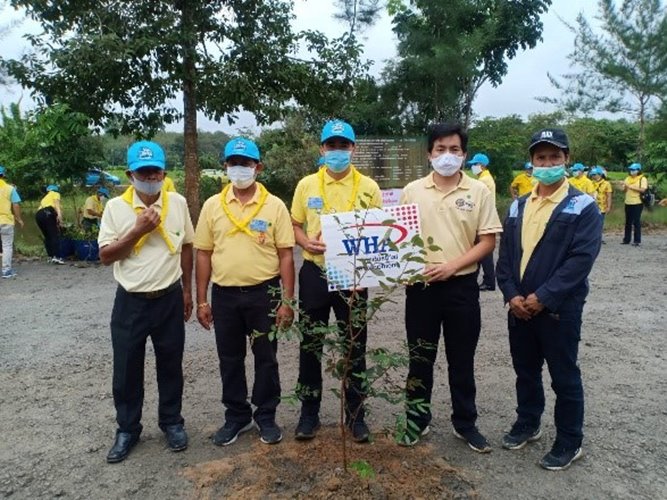 "Our CSR actions are initiated not just to modify the present situation. They must be sustainable and offer long-term benefits," said Ms. Siyaphas Chantachairoj, Director – Corporate Marketing, WHA Corporation PCL. "WHA's outreach program aims to create fresh opportunities and open new doors, so community members feel connected and confident about their future. WHA gives back to society in ways that could have lasting effects on people's lives. Our efforts today can become big waves of change tomorrow."
---