Factory & Warehouse Building Specification
Flood Prevention Features of WHA Project
Mega Logistics Center Bangna-Trad KM.18 (Thailand)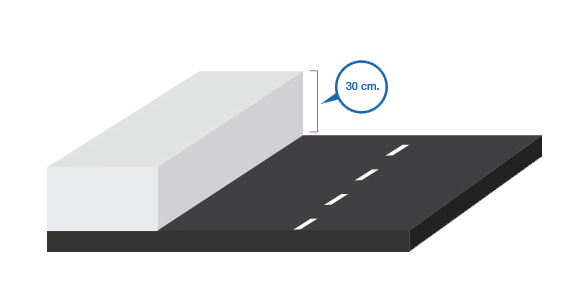 WHA Logistics Project Main Road
The main road of any WHA Logistics project is always built at highway standard, where the main road must not be less than 30 centimeters higher than the external road.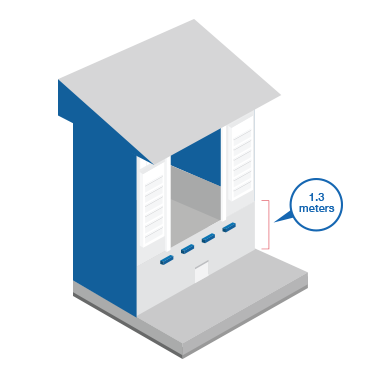 WHA Logistics Raised Floor Warehouse
WHA Logistics warehouses are all a high standard and built to international specifications. The warehouse floor is always raised in order for operational ease, across all industries. The warehouse floor at Mega Logistics Center Bangna-Trad Km.18 is raised 1.30 meters.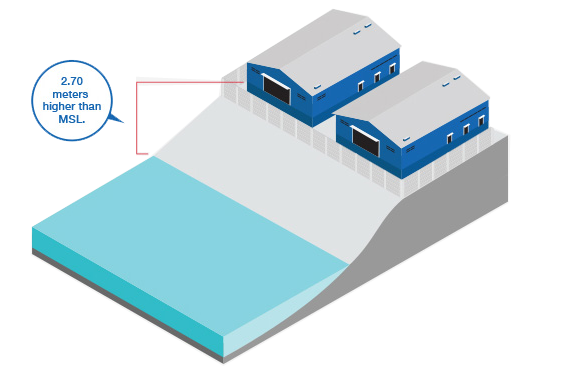 Mean Sea Level (MSL) at Bangna-Trad Road
Before we build a warehouse at any location, we always check the MSL at least 30 years back for reference. The Bangna-Trad Road from WHA records kept since 2005 is about 1.10 meters higher than the MSL. Therefore, together with the main road in the project (+0.30 meters) and the raised floor warehouse (+1.30 meters), the warehouse floor of WHA Logistics Warehouse is 2.70 meters higher than the MSL at Bangna-Trad Km.18.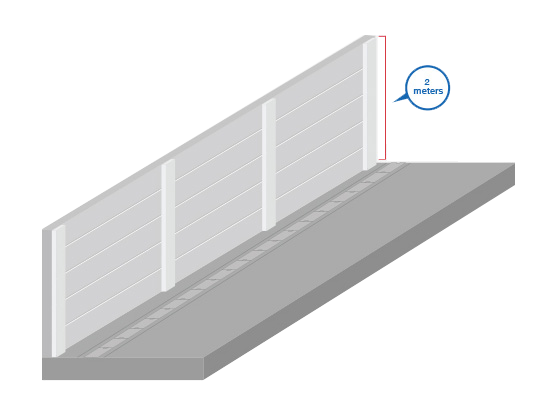 Precast Concrete Wall and Drainage System
All around WHA Logistics Mega Project, there is a precast concrete wall 2 meters high. In case of flooding, we are able to close the area and all drainage pipes, then pump the water out from the inside to outside. The precast concrete is very strong and large, and is much more resistant to leakage than concrete blocks.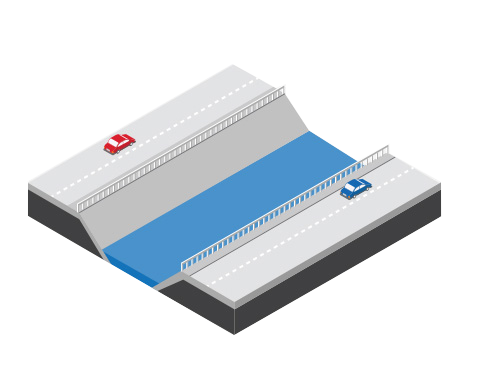 Suvarnabhumi Canal
WHA Logistics' Mega Logistics Center Bangna-Trad Km.18 is located close to Suvarnabhumi Canal. This proximity is very useful, as the canal is larger than a 4-lane road and can drain water into the sea at a rate of approximately 8.64 million cubic meters per day. This ensures that the Bangna-Trad area is safe from flooding.