Governance & Economic
Self-Storage Service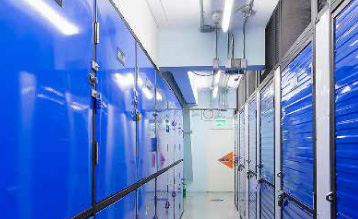 WHA Group aims to constantly expand its business footprint, under its long-term strategy, to create a value-added, innovative and one-stop service solution that supports customers' needs. Accordingly, WHA Group realized a great opportunity in the Self-Storage industry alongside the rising urbanization trends, and the growing sustainably in Thailand and across the region. The business has proven to be in high demand and continues to grow, as people who are living and working in smaller spaces often have trouble managing their storage space.
WHA Group sees great potential in the premium selfstorage business, resulting in its decision to invest in Storage Asia, a top player in the business. In 2021 WHA Group acquired a 29.40% stake in Storage Asia Public Company Limited, a leading premium self-storage solution, under the brand i-Store Self Storage.
i-Store Self Storage offers a wide range of high-quality and reliable private storage solutions. Its customers are both individuals and businesses who are looking for a secure space for their valuable belongings. Customers can enjoy a customized storage size that fits their possessions, with the best self-storage service and of the highest quality. Currently, there are 4 operating branches in Bangkok: Silom, Sukhumvit 24, Sukhumvit 71, and Sathorn One; the Group plans to open more branches and expand its operations nationwide.
By expanding and diversifying into new business territories, WHA Group establishes a sustainable and steady growth. The Group leverage on our expertise and know-how in the logistics business to create enhanced self-storage services, using advanced technologies and innovation. This collaboration is to fulfill and expand the logistics business as well as create synergies to have the value-added products and provide innovative services.