WHA Group Sees Signs of Recovery and is Positioning Itself for Future Growth



---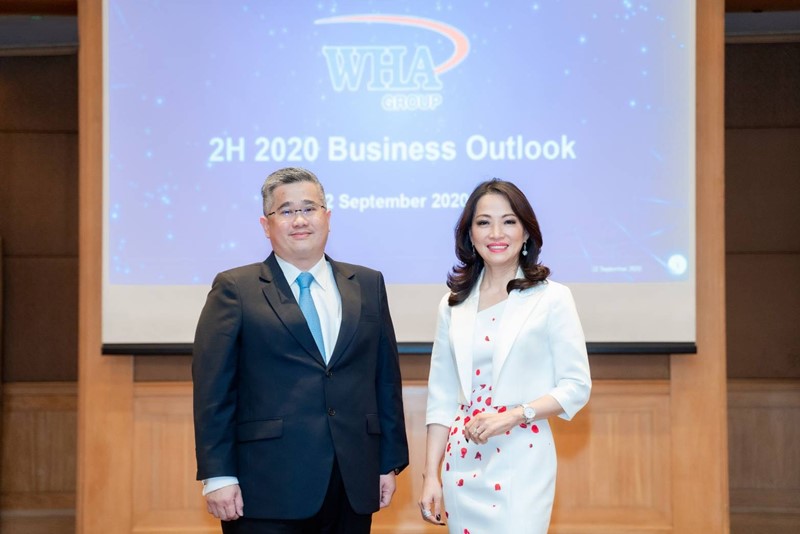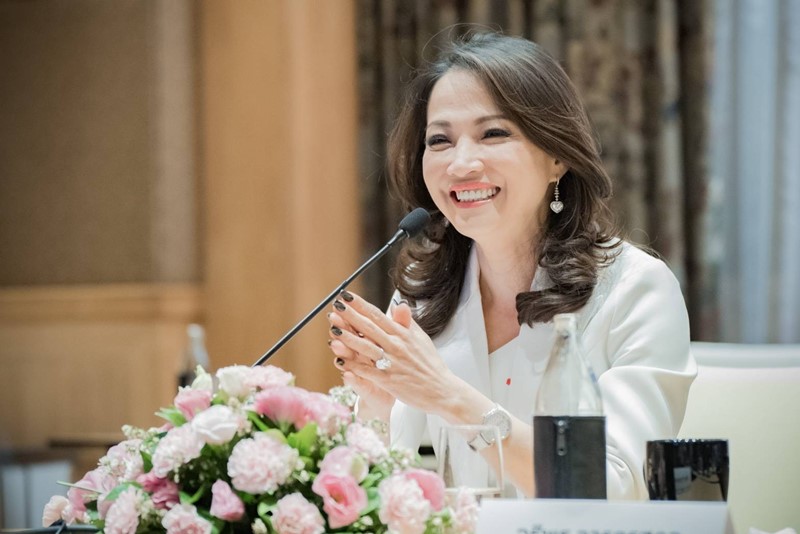 Bangkok, September 22, 2020 – WHA Corporation Public Company Limited (WHA Group) sees signs of recovery across its four business hubs by the end of 2020 and beyond. With the anticipated return of foreign investors, the Group expects to conclude several warehouse and factory rental contracts and land sale deals, and to see an increased demand for water, electricity and digital platform services.
WHA Logistics activities have continued to prosper since the beginning of the year. This trend is expected to continue, backed by its long-term partnerships and the fast growing demand in the E-Commerce sector. In the first half of 2020, deals covering over 100,000 sq.m. of new Built-to-Suit and RBF/RBW projects were signed. On top of that, during quarter 3, WHA Logistics has secured another 40,000 sq.m. Built-to-Suit project. Upcoming deals with prospects in the pipeline represent over 170,000 sq.m. include customers in E-Commerce, Food Processing and Third-Party Logistics sectors. By year end, the forecasted area under ownership and management, totals 2,560,000 sq.m. .

WHA Logistics pursues its efforts to improve its products and services with innovative and cutting-edge technologies such as 5G, Internet of Things (IoT), Automated Storage and Retrieval Systems (AS/RS) and Automated Guided Vehicles (AGVs). This will result in added benefits for its customers such as increased automation, flexibility and connectivity, and will empower WHA to fulfill its goal of offering "Smart" Logistics Centers and Industrial Estates. This year, WHA Group plans to inject 130,000 sq.m. of Built-to-Suit into WHART and 50,000 sq.m. of RBF/RBW into HREIT with a total asset value of THB 4,600 million.

WHA Industrial Development (WHAID) is affirming its leadership position in Thailand. WHA Eastern Seaboard Industrial Estate 3 (WHA ESIE 3), covering a total of 2,200 rai, is now substantially completed. Furthermore, following EIA and IEAT approvals, construction of the Group's 11th industrial estate in Thailand - WHA Rayong 36 (WHA RY 36) will start in Rayong in Q4 2020. With additional sellable land in the EEC, WHAID is positioning for future growth to welcome potential customers including those planning to relocate production to Thailand as a result of trade tensions or other supply chain disruptions. Expansion phases of WHA Eastern Seaboard Industrial Estate 4 (WHA ESIE 4) in the EEC, as well as WHA Saraburi Industrial Land 2 (WHA SIL 2) in Saraburi, are scheduled to commence as planned.

To reflect the current situation due to short-term impact from COVID-19, the Group has revised its industrial land sales target this year to 900 rai, comprising of 600 rai in Thailand and 300 rai in Vietnam. Our WHAID has leveraged on innovative technology such as Drone in supporting its industrial land sales process. We also actively proposed special surveillance measures for business people to government that foreign investors and business persons will be permitted to enter the Kingdom.

Last month, WHAID announced the creation of a JV company with Bangkok Industrial Gas (BIG). In line with its strategy to partner with industry experts to increase its product offering, BIG WHA Industrial Gas will initially build a gas-separation plant and a pipeline to provide its customers with nitrogen gas in the Eastern Seaboard Industrial Estate (ESIE) and adjacent WHA Eastern Seaboard Industrial Estate 1 (WHA ESIE 1), home to Thailand's automotive cluster. Longer term, the JV will seek to serve the demand of industrial gas in other WHA Industrial Estates via pipeline.

In addition, WHAID established WHA TUS Co., Ltd., a new JV in partnership with China's Tus-Holdings, a leading Science and Technology Park developer connected to Tsinghua University, one of China's most prestigious universities. WHA TUS will establish Thailand's first TusPark, named TusPark WHA, an innovation and incubation center, within the compound of Chulalongkorn University along Rama IV Road to incubate startups and promote cooperation in Science and Technology between China, Thailand, and other ASEAN countries.

In Vietnam, WHA Industrial Zone 1 - Nghe An is gaining strong traction in its customer development activities. Its high quality standard Industrial Zone has welcomed its first customers from China, Japan and Thailand, whose operations span across sectors such as apparel, auto parts, building materials, food processing, solar energy, stainless steel and electronics. Half of the sellable land in Phase 1 Milestone 1 (145 Hectares) has been secured with agreements.

As a consequence of the coronavirus outbreak, WHAID expects to benefit from forthcoming relocation projects of international companies, especially Japanese and Taiwanese investors, from China to Thailand or Vietnam.

WHA Utilities and Power (WHAUP) foresees an improvement by the end of 2020 driven by an improved drought situation, gradual resumption to normal operations of key manufacturers such as in the Petrochemical and Automotive sectors as well as the incremental consumption from new customers.

In Utilities, WHAUP will continue to launch and offer innovative and high-value products and solutions, such as wastewater reclamation, demineralized water. During the first half of 2020, WHAUP successfully handed over a 5,200 CMD Reclamation Plant providing premium clarified water to GULF SPPs. New projects will start operations in Q4 2020 such as Thailand's largest wastewater reclamation plant at WHA Eastern Industrial Estate (Map Ta Phut) with capacity of 25,000 CMD and Phase 2 of a demineralized water plant for GPSC at WHA Eastern Industrial Estate (Map Ta Phut). Reclaimed water now represents 15% of water demand by WHA customers in Thailand. Additional projects targeting customers outside WHA industrial estates and higher-value products such as seawater desalination are currently being studied.

In Vietnam, a wastewater treatment plant with an aerated lagoon and constructed wetland has recently been put in operations at WHA Industrial Zone 1 – Nghe An to serve the demand of rising number of customers.

In Power, WHAUP will continue to broaden its portfolio with the development of renewable energy solutions in addition to conventional power. Since the beginning of 2020, 9 solar rooftop projects, with a capacity of 11 MW, were commissioned, while 7 projects, with a capacity of 14 MW, were signed. Moreover, thirteen projects are expected to be commissioned during the year's second half, with a total capacity of 22 MW.

By the end of 2020, WHAUP should reach a total installed equity of 592 MW, divided between conventional power 547 MW, solar rooftops 42 MW and the remaining 3 MW generated by Industrial Waste to Energy plant Chonburi Clean Energy (CCE).

WHA Digital Platform continues to carry out its plan to offer fiber optics (FTTx) in all of WHA's 10 operating industrial estates in Thailand. As of today, FTTx is provided to all customers in six industrial estates while construction and migration is continuing at the remaining four.

WHA Digital Platform is securing additional demand for its data centers and managed services by leveraging not only on WHA's large industrial customer base but also on key partners like telecom operators. WHA Digital Platform recently signed an agreement with Jastel Network Company Limited, a subsidiary of Jasmine International Pcl, to provide colocation and system network services.

With upcoming 5G technologies and its potential benefits from high speed, enhanced connectivity, and low latency, WHA Digital Platform signed a series of MOUs with major telecom operators to collaborate on 5G network planning, develop 5G solutions and accelerate smart manufacturing for customers especially in WHA industrial estates.
Finally, another key milestone will be the completion of WHA Tower, located along Debaratna Road (formerly known as Bang Na-Trad) KM 7, which will be ready for occupancy in December 2020. The 25-storey Grade A office building, with its modern and environment-friendly architectural design, will offer 52,000 sq.m. of flexible office space and common open spaces to corporates, multinational corporations (MNC), SMEs and startups that need open-plan workspaces and enough flexibility to accommodate growth.
"Despite this year's challenging situation, we are confident that we can consolidate and grow our positions across our four business hubs, and prepare to capture various opportunities for sustainable and accelerating business growth both in Thailand and in Vietnam," declared Ms. Jareeporn Jarukornsakul, Chairman and Group CEO, WHA Corporation PCL
---